Rimac Concept Two – A phenomenal piece of engenering
Published : 07 / 02 / 2019
Share
It is official – Rimac automobili in Croatia headed by the CEO Mate Rimac has unveiled its second edition – The Rimac Concept Two hypercar.
This is a superfast luxury car that claims to clock unimaginable speeds of up to 258mph at full throttle. What is mind-blowing is the fact that it can accelerate from 0-60mph in 1.85seconds, the World record, by the way.
This nerve-wracking speed is due to the fact that Rimac Concept Two has electric motors attached to every wheel. The gearbox on the front wheels are single-speed and the ones attached to the rear wheels are double-speed. Those four electric motors offer a combined power of 1914 hp. This master plan is what ensures it is able to reach such accelerations effortlessly making it one of the fastest cars in the world. Together with Rimac's earlier version, The Rimac concept One hypercar, they both are electric cars that pose are a real threat to their competitors.
Nikola Tesla, Mate Rimac's role model
What is even more interesting is what are origins of this rocket car. Everything started when Mate Rimac unveiled amazing possibilities of the simple Nikola Tesla's electric motor. It's power can be almost unlimitly enlarged and Mate Rimac says that only problem are tires that can't handle it's super powers. That's why they work with Pirelli on developing new generation of tires that will stand few thousands of HP.
And yes, the world most modern car in XXI century is based on the technology of The inventor from the end of XIX century, as it is almost everything that We use on daily basis.
IN COMPARISON WITH ITS EARLIER VERSION
Rimac Concept Two is a total upgrade from the Rimac Concept One. It is an upgrade in terms of performance and design. It has a sophisticated automotive design. From the large butterfly doors that make entry pleasant and unchallenging to the aerodynamic structure of the hypercar, we cannot afford not to marvel at this beauty.
What you cannot miss is Rimac's keenness to detail. Everything on that hypercar, no matter how small, was carefully thought and placed there with a purpose. The elegance portrayed on both the car's interior and exterior is unmatched.
RIMAC Concept Two'S ARTIFICIAL INTELLIGENCE
What I love most about this hypercar is it's over the top facial recognition software. This keyless intelligent car has onboard cameras that will recognize you from a distance, unlock its beautiful butterfly doors and ignite its engines. Apart from that, the car sensors are very sophisticated to the extent that they have the ability to read moods. In case you are not in such a good mood, the car will move at slower speeds and play you soothing music that will calm you down.
The RimacC_Two's wheels are made of alloy and are lightweight and aerodynamic. You can also enjoy autonomous driving if you do not want to drive. The car contains eight cameras, twelve sensors, six radars and a lidar. It also has an auto-braking system that is automatically activated when on self-drive.
This car can also be used by racers. What they have to do is just load the race track on to the car's system and it will, in turn, display the track with all its breaking points to help you win the race. With unpredictable climatic conditions, the RimacC_Two is able to fine-tune its drivetrain according to the weather to safeguard you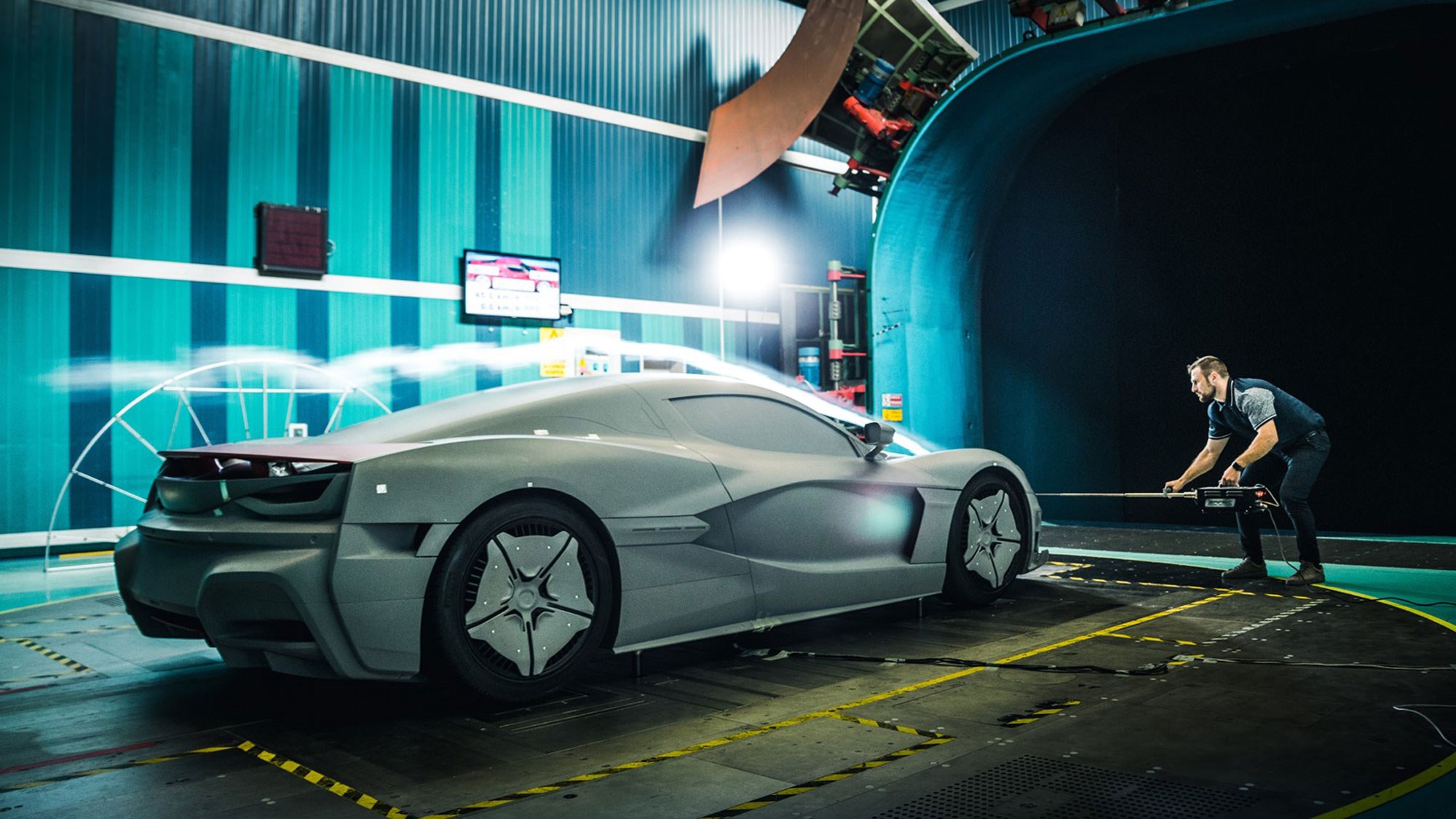 Not forgetting its aerodynamics, the RimacC_Two has a cooling system that regulates its temperatures preventing overheating while on high speeds.
CONCLUSION
It can be confidently stated that the numbers on the second edition of the Rimac's automobile invention are jaw-dropping. Going for a whopping 2million dollars, we can all agree that it is worth every coin.
For the few people that would deem the above electric rocket car unreal, please check the below video:
Also check out beautiful website of this amazing company!
https://www.rimac-automobili.com/en/hypercars/c_two/
Thank You very much for reading this article, We hope You liked it!
We would appreciate if You share it with Your friends on social media, maybe it can be interesting to them too!
Cheers!
Your AutomotiveFixing team